ITIL
ITIL can be tough to get your head around, so we have translated the collective experience of more than 80 TOPdesk consultants into six guidelines for a successful application of ITIL v3. We have also grouped various ITIL processes according to priority, to help organizations to decide which ITIL processes deserve attention first.
1. Understand that ITIL is a theory, and not a goal in itself
We have noticed that it is not always clear what ITIL actually is and how it can be used. A prevailing view of ITIL, and something which is stated literally in the ITIL books, is that applying ITIL reduces costs and helps tailor your service to the customer's needs.
Although this can be true, it is also a misconception. ITIL is nothing more and nothing less than a theoretical framework. The qualification 'best practice' or 'good practice' suggests that in practice people work exactly as described.
Service providing companies, however, must realize that this is not the case, so that they focus on how ITIL should be applied. You need to translate ITIL into everyday practice. You should not look at the application of ITIL as a goal in itself, but as a means to improve your service levels.
2. Think from a practical point of view
ITIL is theory. For improvements within the organization, it is better to start with a concrete problem or concrete improvement, not the ITIL theory.
One of the biggest risks when implementing ITIL is that people get sucked into a paper reality. They too often focus on producing a specific report or getting a particular priority matrix to add up. The whole thing then becomes too complicated for the person we are organizing services for. A more relevant question is: what is the customer's problem and how can we solve it?
3. Train employees in the right direction
Because ITIL has become more theoretical and more in-depth, and now also describes strategic processes, it is worth thinking about which theory you present to which employee.
With version 2, sending every employee to a foundation ITIL training proved useful. With version 3, however, we recommend that you gear the ITIL material towards each employee specifically. Think about which sections are important for which employee, and adjust the training programme to fit.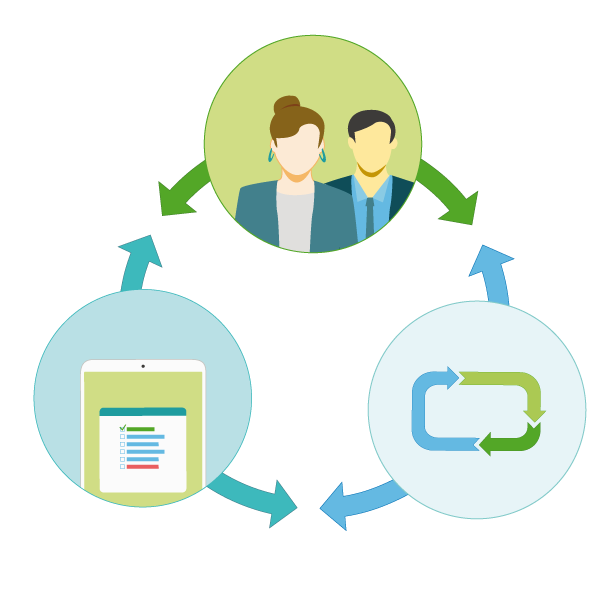 4. Dare to choose
With almost 40 processes, functions and phases, it is more important than ever to work through the right points in the right order. It is important to keep in mind a simple rule of thumb: there is no point in implementing a process from a higher level if processes in the level underneath are still not in order.
5. Do not overestimate your own maturity
Be honest and critical when evaluating your own maturity. Our experience is that the ambitions of an organization or department often disguise what needs to be addressed first. We notice, for example, that many companies can still do a lot more with basic processes, such as Change Management or Incident Management. In that case, it is better to give these processes attention first than to start introducing more processes from ITIL v3.
6. A low priority does not mean that a process is not important
If a process is low on our priority list, it does not mean it is unimportant. A process such as Service Catalogue Management, for example, is a great thing, but should be low on the priority list. This is not because it is not important to have a service catalogue, but because the necessity to organize the development of this item as a (mature) ITIL process earns attention later than many other processes. In other words, setting up a service catalogue is very useful for many companies, but implementing the ITIL process (with process-oriented improvements etc.) is somewhat unnecessary for a significant proportion of organizations.
Learn from other organizations
If you want some extra inspiration on how to serve your customers well, check out our customer case of St. Andrews University. They have a 4-star service desk!
In this video Lorraine Brown of St. Andrews University explains how they define and tackled Service Excellence? She explains the importance of a proper focus on service delivery, because after all, even the smallest of actions can have the biggest impact.
ITIL 4: the new service management bible?
Last week saw the publication of the first part of ITIL 4: ITIL Foundation. This long read answers all your burning questions. Such as: What's new in ITIL 4? And does the new ITIL version help you adapt to developments such as agile and DevOps?